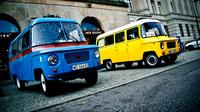 Private Off the Beaten Path Trip in Warsaw
Cultural Tours
Price $244.98
Go back in time and explore historic Warsaw on this tour via a Nysa 522 van. This 4-hour tour will be led by an expert guide who will talk about significant events in Poland's communist history, like the soviet-run elections after World War II. Walk through Constitution Square (Plac Konstytucji) and other communist sites to learn about its socialist architecture.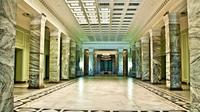 Warsaw Palace of Culture and Science Tour
Explore one of the Polish capital's most iconic landmarks on this Palace of Culture and Science tour in Warsaw. Choose the route to suit your preferences, and delve into this spectacular building's rich Soviet-era history. Perhaps explore down in the basement ' where the control room can be found ' or head up to the VIP suites of the Congress Hall. Upgrade your tour for sweeping views over bustling Warsaw from the Palace of Culture and Science's observation deck on the 30th floor.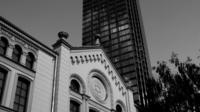 Jewish Warsaw Bike Tour
Cultural Tours
Price $22.79
There are not many traces of the former Jewish district left in Warsaw ' except for old maps, pieces of the ghetto walls here and there, several streets ' but their history is still a living thing. Jews lived and worked in the city, influencing it through many centuries. Their traces remain, although in a merely legible state.